---
High-Performance Power Supplies and Battery Cyclers -
Anderson Electric Controls, Inc. builds flexible high performance power supplies and battery cyclers that are designed to tackle the challenges found in battery, automotive, aerospace, and renewable energies applications.



Why choose AC2000P?



A wide variety of standard features:

Ease-of-use

- AC2000P power supplies are designed to be simple without compromising on features or performance - our philosophy is that the power supply shouldn't get in the way of your test!

Profile mode

- Allows the power supply to run a user-defined test sequence. Profile mode is easy to use and doesn't require learning a proprietary script language. Profiles use a standard file format and can be easily shared and edited offline, making it that much easier to duplicate prior test results.

Integration with Battery Management Systems

(BMS) for battery test applications

Integration with Environmental Chambers

Built-in touchscreen for local control

- allows an operator to get up and running quickly with simple, easy to use screens for power supply control.

Remote control drivers

available to integrate AC2000P power supplies into your own custom application for test automation

World-class accuracy

- the AC2000P product line has been redesigned to deliver high accuracy voltage, current, and power measurements. Measurement accuracy down to 0.025% is now available.

Multiple simulation packages available:

Battery simulation
Solar panel simulation
Hardware-in-the-Loop simulation

Full integration with AEC dynamometers available
High performance:

Designed for transient applications including EV/HEV dynamometer testing
Stiff DC source even under large step loads
Fiber-optic interface available for high performance digital remote control

Single and Dual-Channel options available
One product range for all of your testing needs:

Standard AC2000P models are available with the following ratings:

600, 1000, 1200, or 2000 VDC
600, 1250, 2500, 5000, or 10,000 ADC

The same software tools and remote control drivers can be used across the entire product line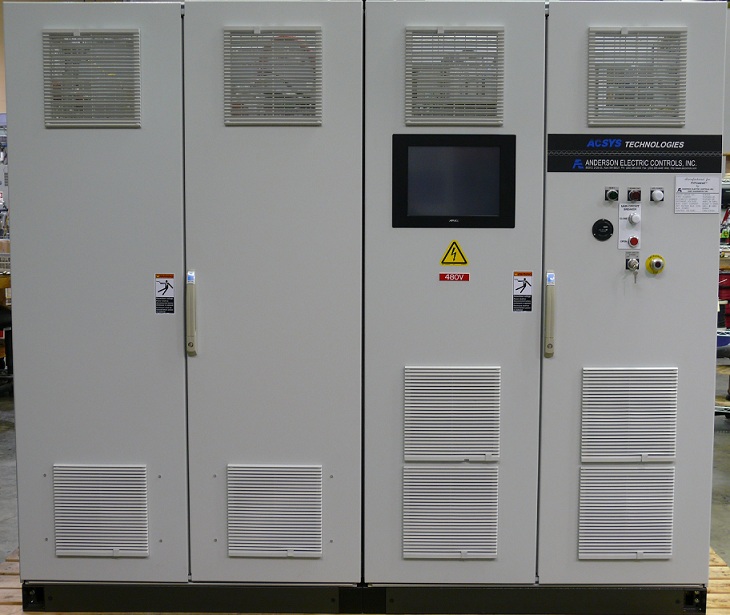 AC2660P (660kW) Power Supply shown above


Our standard product line is shown below (custom power levels available at customer request):

Simulation Options:
Solar (PV array) Simulation
Battery Simulation
Hardware-in-the-Loop (HIL) Simulation

Contact us today for a quote!

---